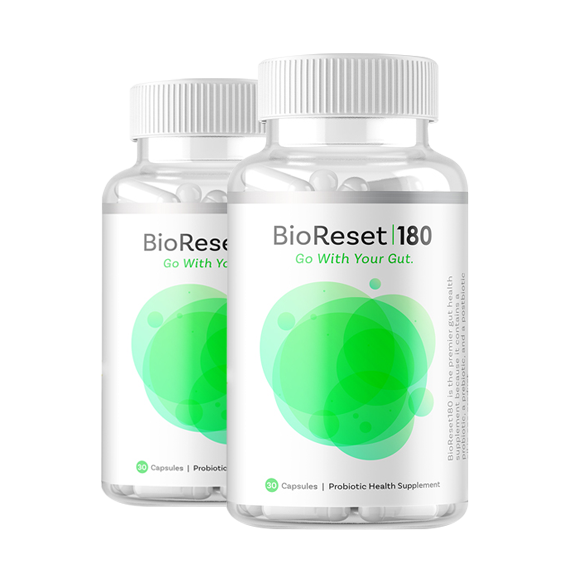 BioReset180
Gut health is an essential part of your overall wellbeing, but it is often overlooked. BioReset180 was created with the goal of providing a complete probiotic solution.
BioReset180 provides a complete gut health solution that contains a prebiotic, a probiotic, and postbiotic support all in one amazing product.
Try BioReset180 today. Go with your gut!